pizzaandco.co.uk

Description
Apart from making delicious food we are also experienced in the design and construction of all types of eateries, having delivered millions of pounds worth of projects around the world. Whether you are setting up a restaurant or a fast food outlet we can assist with Cost planning,Complete Design including 2d and 3d modeling ,Procurement of standard & bespoke equipment.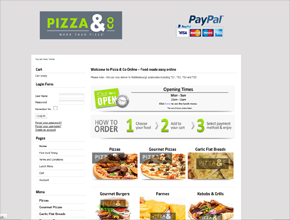 Order Page
This page enables the user to order the pizze.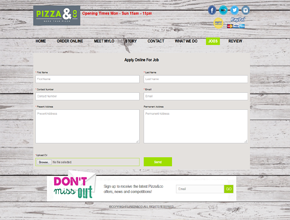 Job/Careers Page
This page allows the visiters to see through the jobs that are currently offered.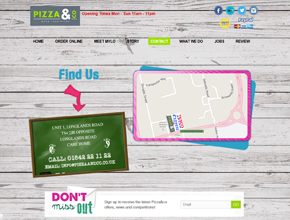 Contact us Page
Contact us page provides the basic information about the location of office and also provides the interface to ask any query.