sbsfence.com.au

Description
SBS Fence & Toilet Hire is a family owned and operated business committed to providing quality temporary fencing to suit your needs. We service all Sydney metro areas and surrounding suburbs and our temporary fencing systems fully conform to all government, Work-cover and council legislation requirements. Next day delivery for hire products ensures that your site is secure and compliant from the get-go. SBS Fence & Toilet Hire Australia is here to fulfill all your temporary fencing needs throughout Sydney and its surrounding suburbs. While we ensure that you will gain quality services by hiring temporary fencing or temporary crowd control barriers from us and along with other products. We at SBS Fence & Toilet Hire hope and wish to build a strong and long lasting relationship with our valuable customers in Sydney, one that will grow in trust and benefit for the community.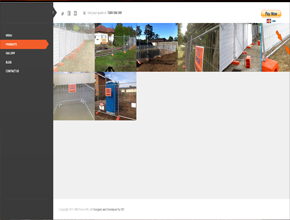 Products Page
This page enables the user to browse through the products that sbsfence is offering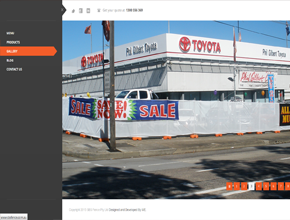 Gallery Page
This page allows the user of website to explore the gallery of sbsfence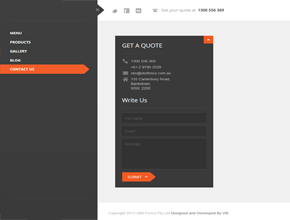 Contact us Page
Contact us page provides the basic information about the location of office and also provides the interface to ask any query.