treasurexrossing.com.au

Description
Located in the heart of Kogarah, Sydney, New South Wales, Treasure Xrossing has been in business for the past 25 years. Dealing in all kinds of jewelry, gems and antiques we do not only buy or sell these items but customize and design them as well. We can make any picture or imagination come to life in terms of all jewellery designs. Nothing beats experience and with 25 years to go with it, nothing but the best will be given . Our status in the local community is well known and very respected, with the uttermost respect with dealing with clients this business has grown to be a second home to many of our regular customers. We believe in a pressure free relationship with all our customers. When you are buying from us you should be guaranteed that you're getting the best items in the market at the most convenient rates. When selling to us you will be provided with experts who will value your unwanted gold and jewelry and give you the best possible rates for it that suits you as well as us. These free evaluations will be made in a pressure free environment where there would be no one forcing you to make quick calls. Once decided on whether the given rates suit you, you can sell to us and get instant cash. We know when times get tuff people tend to take advantage of your situation, rest assured we are always honest and truthful and propper value for gold will always be given and will not be beaten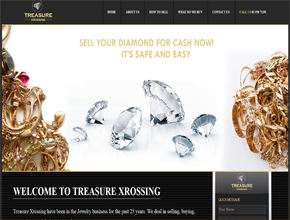 Home Page
This page enables the user to browse through the website treasurexrossing.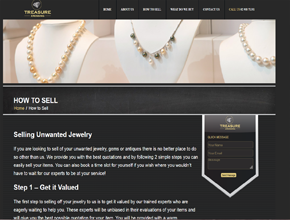 Services Page
This page allows the user of website to explore through the services that treasurexrossing is offering.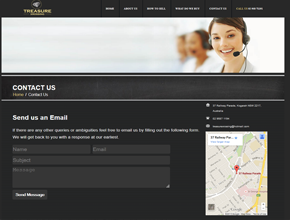 Contact us Page
Contact us page provides the basic information about the location of office and also provides the interface to ask any query.