luxeble.com

Description
We provide our members with deep savings on high quslity, pre-owned luxury items. We provide sellers with the opportunity to access to quick cash and higher returns for selling their luxury items. Quality, Authenticity and Support are the words we live by. Each product listed in our marketplace has been inspected and certified. Certifications include a product condition rating which will never disappoint. Get more for your items! Our team will certify your items and market them to our large database of buyers. Sellers recieve 20% of the retail value of items within 48 hours of being accepted by our team, with the balance being paid once the item sells. Items generally sell within 3-5 days payouts happen once the sale is confirmed and processed.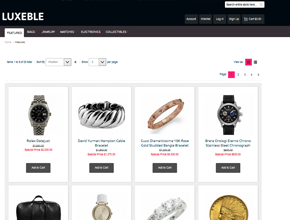 Featured Products Page
This page enables the user to browse through the Featured products that are offered.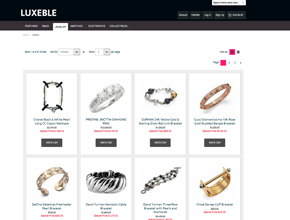 Login/Signup Page
This page allows the user of website to login if he is currently the user of website or to make a new account if he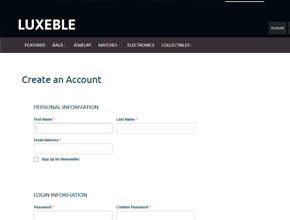 Contact us Page
Contact us page provides the basic information about the location of office and also provides the interface to ask any query.